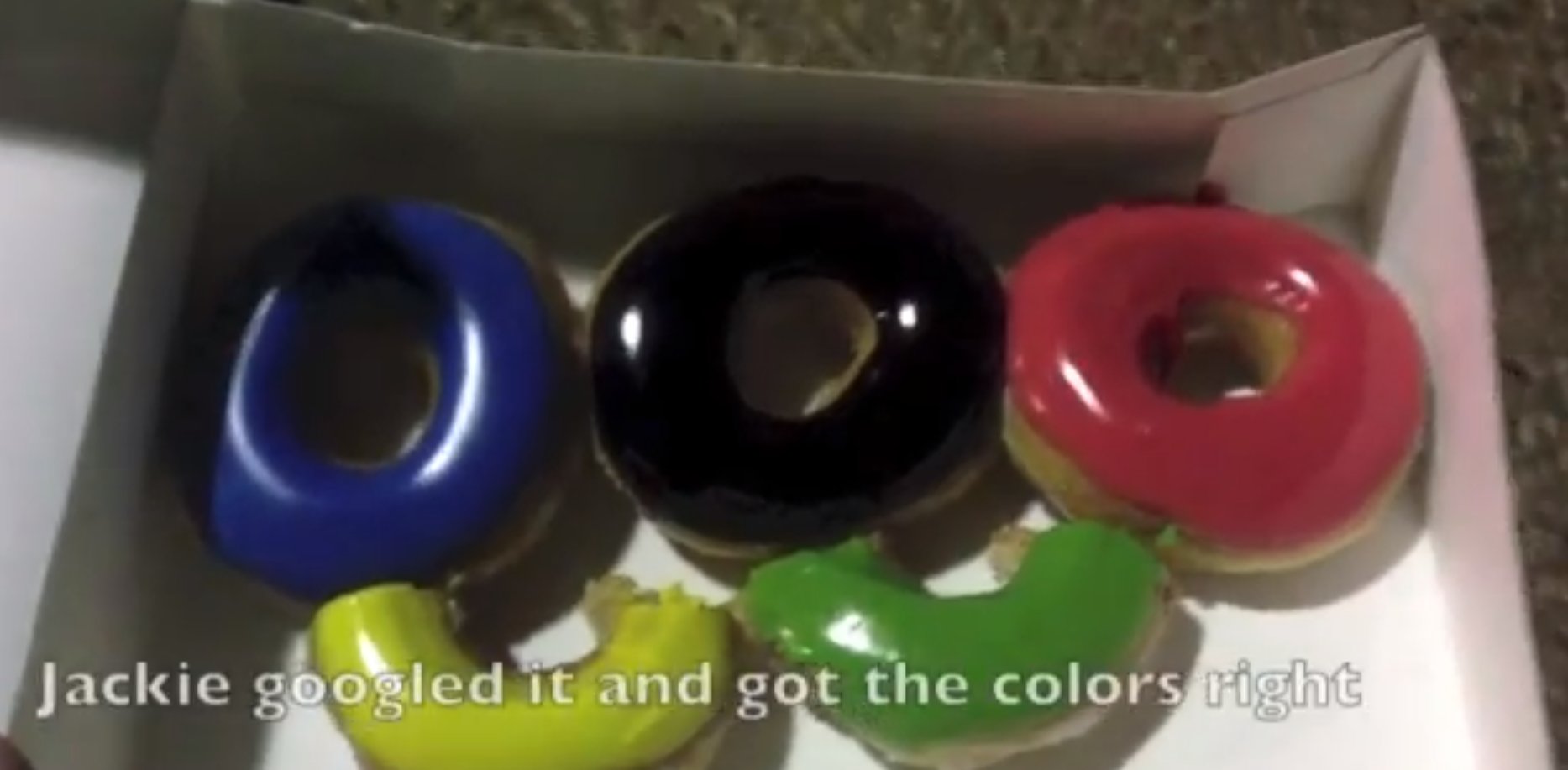 If you are looking for a great devotion or community builder for your staff or participants, I came across something AWESOME last week when I attended the Global Leadership Summit. Jia Jiang was the speaker, and he talked about The Rejection Project that he did a few years ago. This started from his belief that people are afraid of rejection. Jia believes that the most effective way to overcome fear of rejection is to face it. So he set out to do 100 days of rejection, and just doing things to see if someone would say yes. Well on Day 3, he encountered Jackie Braun an employee at the Krispy Kreme in Austin, Texas. Jia asked Jackie if she could make him donuts that looked like the Olympic rings. As you can see from the photo, she said yes. Check out the video below…
So not everyone said yes during the 100 day project. He faced tons of rejections, but he did learn some things along the way. Here are some of his top takeaways…
We can often turn a "No" into a "Yes".Sometimes people don't have enough information so start with "Why". Help them explain why they may feel uncomfortable.
Empathy is a great tool to break down barriers. It is normal to ask if this feels weird when you are trying to understand where this person is coming from. You are able to gain their trust.
Persistence often turns a "No" into a "Yes". Sometimes you have to stay with it, and find a way for that person to say "Yes". Just making the ask is what it takes.
Rejection never defines you. Your reaction following rejection defines you. He realized the pain didn't come from the actual rejection, it was how he personalized and internalized it.
We can use rejection to fuel our determination to succeed. Rejection can be one of our greatest gifts if we are open to learning from it. Some of the most successful people like Steve Jobs didn't get it right the first time.
Check out his book Rejection Proof, a great read to help lead your team and push yourself. I have included this in the Leadership Tools section. Feel free to steal and share this devotion. Check out the Resource Zone on my website for more awesome ideas.