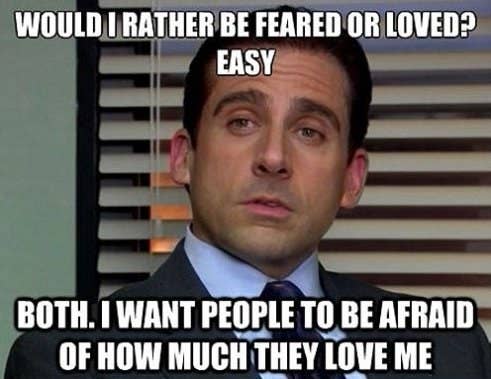 You may have some of the best games and programming in your community, but without strong relationships with parents, your program will not be complete. Building meaningful parent relationships is not easy, they take time. You have to be present and active in your programs so the parents know who you are. They need to see you and gain your trust. The parent is looking for specific things from you because their child is the most important person in their life. Do the staff get down on the child's level to greet them, do they show genuine interest, and do they know specific things about each child? If staff can do these three things, the relationship with the parent becomes strong. This becomes significant if you have to talk to them about their child's behavior. They will be more likely to listen to you, because they know you really know their child and you know them. It also doesn't always have to be things that the child has to improve, it can be things that the child is doing well. In youth programs, we all know finding that time to have these conversations is tough, especially if the parent is picking up and they have to finish their day or move their child to their next activity. I have listed below several things you can do to build meaningful parent relationships. Hopefully these ideas will give you these opportunities to talk and be around the parents more…
Goodies for parents – Fun treat when they pick up
Invite parents to see assembly (when participants gather for fun things like songs, contests, character development) or see a specific activity
Parents VS. Campers sporting event
Family Night or Family Afternoon – Parents come in and play the game. Bingo during pickup.
Thanksgiving Fiesta – Have parents come in and eat with their child.
Parent Show and Tell – Have parents visit their group one day and have their child tell their group about them.
Picture Of The Week – Text message, monthly email, or picture board at the program
All Star Award – Lanyard with conversation starters for when the parent picks up.
After School Tailgate – Party in the parking lot!
Cultural Background Bio
When I Grow Up – Add to your programming or assembly, parents to to talk about what they do! Parent speakers!
Facebook Private Page – Create this small community to share pictures and updates for your community
Family Geo-Cashing
Dinner with your Director – Families have their Director over for Dinner
Small Communication Cards/Question Of The Day – Have a topic for the day posted on a board outside. You can talk to parents about this and the kids and parent can talk about it on the way home. Ex. Favorite Sport, Best Gift They Ever Received, etc..
Parent Of The Week Award – Highlight a family and rotate throughout the year
Parent Counselor Day – Parents Help Counselors With Activities
Family Events At Different Locations – If you are always at the YMCA , School, Church, etc…Go to a park or restaurant!
Parent Breakfast – If you have an early program, have them come inside and eat breakfast before work.
Parent Focus Group – Form a focus group and have parents plan out some fun things to benefit your staff, ideas for family events, and help give you feedback
Parent Volunteer For Homework – Who can make this part of the day easier.
Parent Social – Provide childcare, and have a parent social. Provide food, see how they can connect with each other through a fun game or activity. Painting a picture, group fitness, etc….
Parents need to be connected with you as the Director, but also they want to be connected with each other. This will build your small community and make your parents feel they really know where their child is going each day. Time is always a factor, so plan these out on a calendar, and don't over program it. If something crashes and burns, then try another idea. I have learned that if you get a few parents attend, the next time you do the same event, you may get a few more. Don't throw in the towel right away. Parents have to figure out who you are and what you are doing. Soon you will build traditions and they will come with little to no marketing of the event. I will include this list in the Resource Zone under Youth Programming on my website. Continue to steal and share ideas!